I have not yet given into my desire for cowboy boots. When I do succumb to the invitable, however, I plan to start my shopping with these folks:
Luis Jovel Custom Cowboy Bootmaker:
I'll start with Fresno-based LJB. Why? Because his boots look great, and because he makes them in the heart of California's real cowboy country.
Courtney Custom Boots:
Napa-based Courtney Custom is a one-woman shop that makes custom boots by hand. The waiting list is a year long.
Genio Custom Boots:
Escondido-based Genio Custom hand makes elaborate boots at within-dreaming-distances (i.e., less than $1,000) prices.
Hernandez and Sons Custom Boots:
San Jose H&SCB makes very pretty things from leathers, including boots.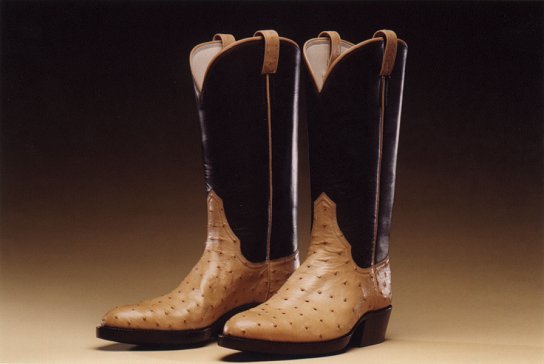 Ballard Custom Footwear:
Beverly Hills-based Ballard custom makes boots by hand from a variety of leathers. Their website doesn't say how much the boots cost -- I'm guessing it's a lot a lot a lot.
Custom Boots by Michael Anthony:
Sebastopol-based Michael Anthony hand makes custom boots from standard and exotic leathers.
Murga Boot Company:
Rancho Santa Margarita-based MBC makes custom leather clothing, including some pretty fantastic boots.