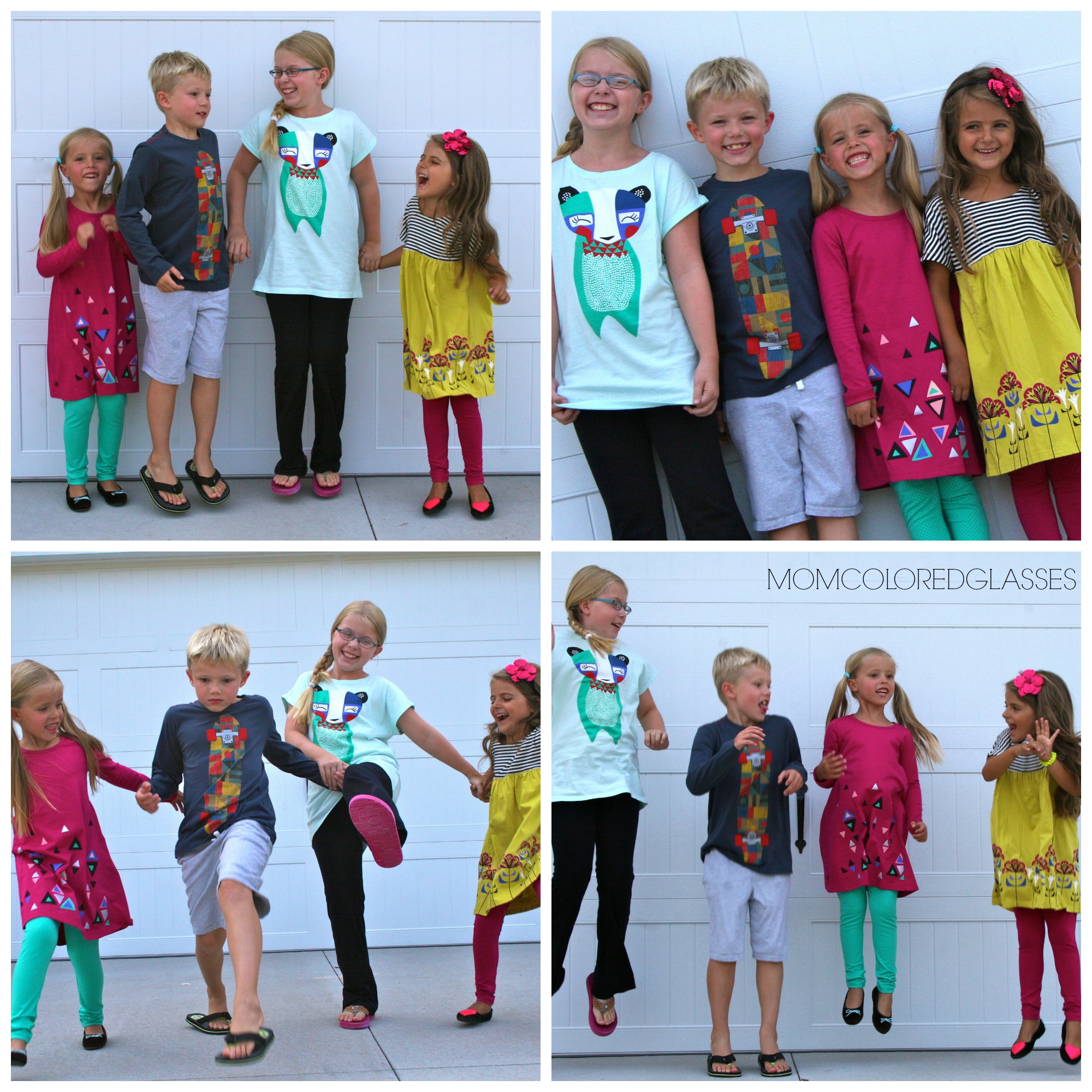 Tea:
San Francisco-based Tea designs and manufactures well-made and tasteful clothing for babies and children, including my own.
Mountain Hardwear:
Richmond-based Mountain Hardware has been my go-to supplier for camping-and-backpacking clothing and gear for more than a decade.

They also make outdoors clothing for kids.
North Face:
Alameda-based North Face makes pretty much everything an outdoors-enthusiast could want, including a full line of outdoors and streetwear clothing and backpacks for kids.

Judging by everything I've bought from North Face so far, their kids' clothes and gear probably are very well made.
Volcom:
Orange County-based Volcom is a one-stop shop for skater/surfer/snowboarder fashion, from jeans to board shorts to two-piece suits.

They carry a complete line for boys, from 2-years-old.
Patagonia:
With Ventura-based Patagonia, you get what you pay for.

What you pay is a lot.

What you get is exactly what you want.

Patagonia's gear and clothing looks great, it works perfectly, and it is manufactured as ethically and sustainably as reasonably possible.

Patagonia makes outdoors clothing and swimwear for babies and kids.

My kids' Patagonia vests are their favorite warm-clothing items.
San Diego Hat Company: Carlsbad-based SDHC makes a wide variety of inexpensive, very serviceable hats, including some cute ones for kids.
Body Glove:
Redondo Beach-based Body Glove claims that its founders used insulation from the back of a refrigerator to invent "the first practical wetsuit." I have no idea whether that's true. But I do know that the Body Glove logo makes me stop, smile, and reminisce. Their surfing (or, in my case, boogie boarding) wetsuits brought much affordable joy to my Central Coast surf-town childhood, and that Body Glove's diving wetsuits were there for me when I learned to scuba. They also make affordable clothing for the kids.